Cadenza
5CX-C18
High steric selectivity and molecular recognition C18 column for general use, ideal for separation of
isomers and other difficult to separate compounds. Brand new polar end-capping technology provides a
more complete coverage of surface silanols and unique selectivity.
Search Applications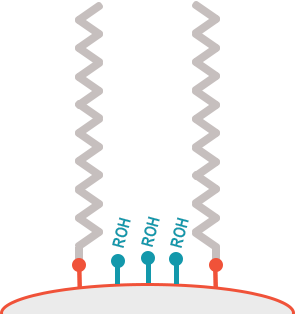 Conventional ODS columns, including hybrid-silica type columns, require extensive end-capping in order to decrease residual silanols, which may negatively affect peak shape for basic compounds. Traditionally, this end-capping process has used methyl silane compounds which have a mild hydrophobic interaction. Viewing this interaction in terms of reversed-phase mode, the surface of the stationary phase presents two very different kinds of hydrophobic structures, octadecyl ligands(C18) and the methyl end-capping. These different hydrophobicities may provide an inconsistent response against a solutes interaction with the stationary phase, resulting in poor peak shape and reduced plate counts. Instead of relying on traditional end-capping with trimethyl silane (TMS) compounds, we have succeeded to develop a revolutionary surface modification technology using alcohol structures, which has been adapted to our brand new Cadenza 5CX-C18. This means that electrostatic interaction from the polar end-capped surface and hydrophobic interaction from the C18 ligand will localize the polarity of the surface and increase the recognition power of a complex compounds hydrophobic/hydrophilic structure. Therefore, Cadenza 5CX-C18 will have an alternative selectivity for certain compounds and possibly improved peak shape compared to conventional end-capped ODS columns.
Our first column featuring modified alcohol polar end-capping
Nearly 100% coverage of active surface silanol sites
Reduces tailing for basic compounds in acidic conditions
Alternative selectivity from traditional C18 columns
High steric selectivity and molecular recognition
Ideal for difficult isomer or impurity separations
TI978E-1: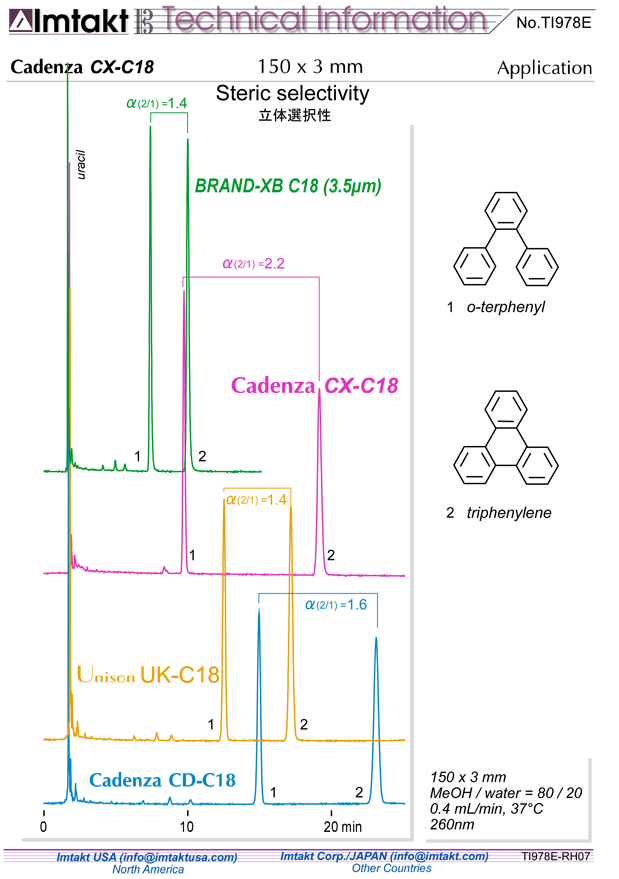 TI974E-2: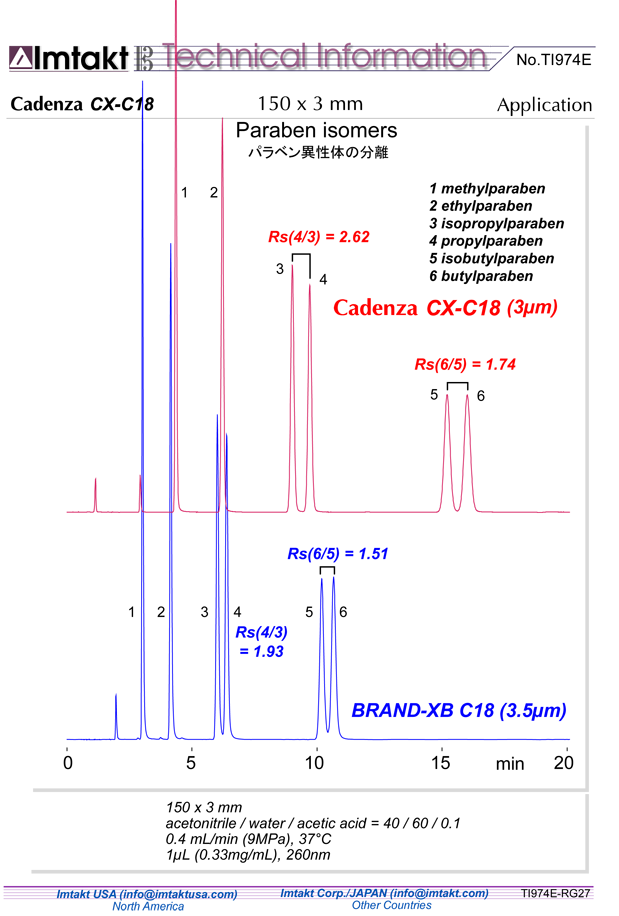 TI972E-3: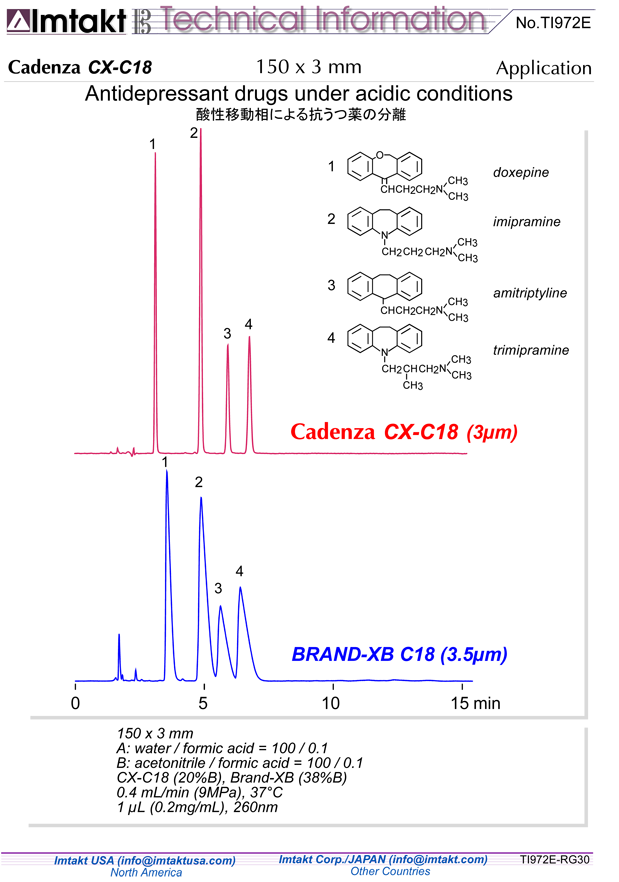 TI989E-4: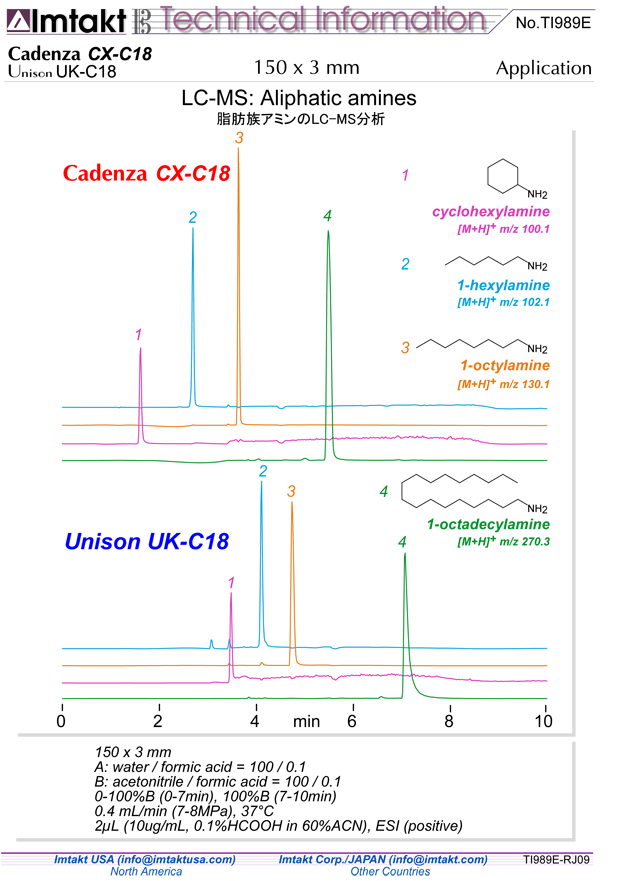 Column TypeReverse Phase
Particle Size5 µ
Pore Size12 nm
Length10-250mm
Internal Diameter1.0-28.0mm