The Imtakt Story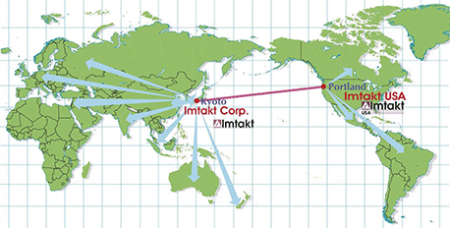 At Imtakt USA, we are passionate about HPLC column technology. We take great pride in advancing this critical scientific area and obsess over how to further empower our customers with improved separations.
Our HPLC columns have been designed and manufactured by Imtakt Corporation with exceptional craftsmanship and decades of industry experience. Our columns give chromatographers:
•High Resolution
•25-50% Lower Pressure
•Novel Chemistry
We offer a wide variety of unique stationary phases as shown in our product guide.
Imtakt Corporation of Japan was started almost 15 years ago by Mr. Itaru Yazawa and Mr. and Mrs. Noriuchi. Imtakt has become a leading HPLC column manufacturer. Imtakt Corporation partnered with Imtakt USA in 2003 in order to expand its reach in North America — together we offer the best HPLC column products along with world class HPLC technical support delivered locally.
Both Imtakt and Imtakt USA continue to see strong rapid growth and expansion, as each month more and more end-users become aware of Imtakt's higher quality and novel phases. We now service tens of thousands of HPLC end users globally and look forward to helping you improve your separations.